Pregnancy and birth can feel very overwhelming and taking a childbirth education class is the first step in understanding your choices. When you understand your choices you will be empowered to let your birth team know your choices.  Take a look at some of the class offerings below and see what will work best for you and your family.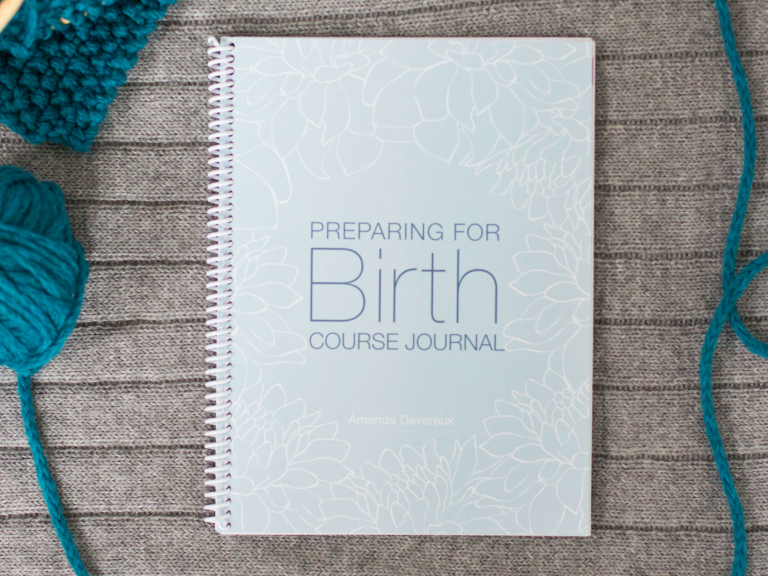 Preparing for Birth - Weekend Class
It's time to get prepared!
In this comprehensive weekend class we will go over what you need to know for your birth regardless of where or how you choose to give birth. We will take a deep dive into the ins and outs of your body during pregnancy & birth, learn coping techniques during labor, take a holistic look at the stages of labor, have some guided meditations, talk through what to expect postpartum and so much MORE!
Includes:
Journal to write down plans, hopes and dreams for your birth – to be used in discussion with your partner and birth team
Access to "Prepared Feeding" breastfeeding course – a comprehensive class taught by IBCLC Amanda Devereux of NOLA Nesting. 
Partner Class Pregnancy & Birth
Feeling confused about how to help your partner during pregnancy and birth? It's time to get prepared! This class will focus on your role, how to support your partner during the labor, care of yourself, taking care of this new baby, and more. 
NOTE: This class is a series taking place over the course of 2 nights. Each class is about 2 hours long. 
**This class is unavailable at this time as it is going through some tweaks in the curriculum**
If you are are searching for a more in-depth look at life after birth – this class is for you. This class will take a look at the postpartum period starting directly after the birth of your little one. We will discuss your healing journey, setting up your home, dealing with daily stressors, sleep, basic newborn, and MORE. 
NOTE: This class is a one day 4 hour course. 
In this online webinar class we will be chatting about how to create a happy home with your child through a Montessori lens. We will chat about what Montessori is and how to apply it from the beginning with your little one. 
NOTE: Currently this 2 hour class is only being offered online via webinar. 
Private classes are meant to fit you and your personal needs. We will talk about your hopes and dreams for your birth. You may also sign up for the "Prepared Feeding" course if you are interested in learning more about breastfeeding or bottle feeding your little one for an extra cost.
Frequently Asked Questions
I hired a doula, why should I take a childbirth education course?
Childbirth seems very mysterious and each birthing person is different in how they will react to pregnancy, labor, and parenthood. Not everyone will give birth in the same way or in the same place – knowing your options for labor and birth is important as it will help guide you in some of your first decisions as a parent. Finding a comprehensive birth course that will go over those options is a win for all involved. The more knowledge you have the more power you will have in birth and the more confidence you will have in those choices that you have made. Doulas are wonderful additions to your birth team – but they cannot make decisions for you – nor is it their job to educate you completely on all the options you may have. They are there to answer questions about your narrowed down choices. A comprehensive class will give you the ability to ask those questions and help your doula know your wants and needs for birth. 
What is "Preparing for Birth"?
"Preparing for Birth" is a childbirth education class that was built with YOU in mind. It takes into account that each birthing person and birth is different. You can expect to go over you choices for which ever birth you plan on having: physiological, medicated, vaginal, or cesarean birth. This class will help you look at your choices and bridge the gap of communication with your your partner and birth team. We will keep it real in this class – but there will be plenty of laughter and community.
This is not my first child - should I still take a course?
Remember that each pregnancy is different and you might be feeling differently about this one and have a different set of needs. I would highly suggest for experienced parents the mini or private course. The private can be tailored to your specific needs and the mini covers a little bit of the main course. 
Who can come to the class?
Whoever you plan on being at the birth should be the one in the class with you. The cost covers the birthing person and support person (partner, parent, friend). Whoever will be at your side as the primary support should be learning along side you and asking their own questions to get better prepared and have a better understanding of birth.