In basic terms – you got this! Since my background is in Montessori education, I tend to begin with my clients by observing and taking in the birthing space. I look for what your needs are and meet them as they arise.  Each birthing person is born with instincts that they will need to tap into during birth. While these instincts are natural, at times a person may need help tapping into their own power. It is my goal to help you gain confidence during pregnancy – so that when it is time for your baby to be born you are comfortable voicing your needs and wants for your birth.
Afterwards – I want to join your family in your home to make the transition to parenthood easier to manage.  No one is alone and everyone needs a little help sometimes.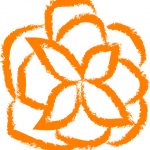 Caitlin Escobedo (she/her)
Let me tell you a little about myself, I will start with the personal stuff so that you can really get a sense of who I am. Below that you will find all of my professional credentials.
I have been married to my best friend since October 2012. Matt keeps my on my toes and is one of my biggest supporters. He is actively involved in volleyball both as a player and a coach. 
I have always enjoyed being around children and found myself in the Fall of 2015 becoming an assistant at a Montessori school. At the time, I knew very little about Montessori and her methods, but as I walked into the classroom and saw children doing things for themselves I knew I had to get in on the action. I was an assistant for two years and in the summer of 2017 took my classes for my Montessori 0-3 credential. I taught in the classroom for two years. During that time I realized that while I loved the Montessori philosophy, it wasn't my calling in life to be a teacher (at least not traditionally). So, I shifted my focus to pregnancy and birth and in the fall of 2018 took training to begin my journey as a birth doula. 
One of my favorite pastimes is playing games – any and all games! I especially enjoy cooperative games and being with friends and family. I also enjoy being outside, especially on the water in a kayak. Anytime I need to feel grounded you will find me near some kind of body of water – even if it is just my shower!
When I am not doing that, I enjoy reading and researching, observing and catching up on some Netflix.
Life is messy and sometimes so am I :). I use humor to diffuse certain situations and enjoy being the calming presence in the eye of the storm. 
I can't wait to meet you and your family!
Education & Continuing Education
Generally, as a person, I feel that I will never stop learning or growing. Therefore, I am always looking for opportunities to learn new things on pregnancy, birth and beyond as well as in the Montessori field. 
BEST Certified Doula 
BEST Certified Childbirth Educator
BEST Certified Placenta Expert
CAPPA Trained Postpartum Doula
American Montessori Society Certified Infant/Toddler Teacher – January 2020
Adult & Pediatric CPR/First Aid/AED Certified
ServSafe Food Manager Certified
B.A – Concordia University Chicago – 2013
*You are always free to ask me about my training and certifications – I have a bunch, these are just the relevant ones.  🙂