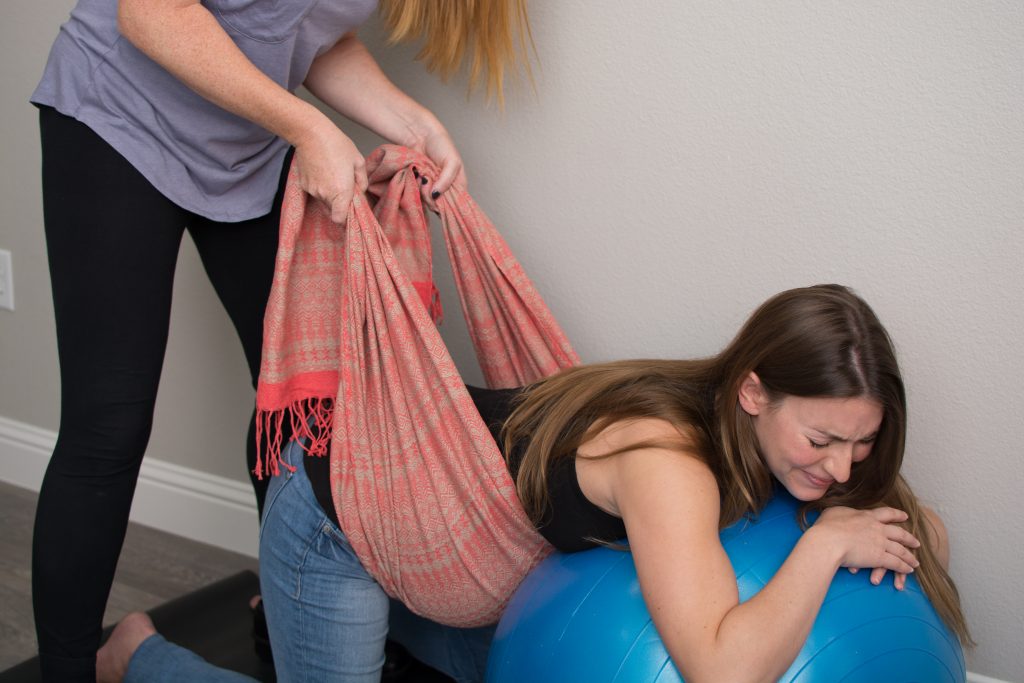 I started this post back in May – which was "International Doula Month" – I am human and kind of put my blog on pause while I dealt with COVID and life. Now I am trying to get back into and I thought where is the best place to start? How about answering the age-old question – "what is a doula?" It is important to note that anyone can call themselves a doula – there is no need to be certified in order to call yourself one. However – when I think of what the word doula means I state:
A doula is a trained professional who provides ongoing emotional, physical, and informational support to a birthing person during pregnancy, birth, and postpartum. Let's take a closer look at what a doula provides:
Emotional Support
Emotional support looks a lot like being quiet and listening. That's right – it's pretty simple. It is my job as your doula to provide you with the space to tell your story without judgment. It can also look like providing you with resources such as counselors or therapists.
Physical Support
Physical support looks like foot rubs, hip squeezes, or just plain old holding your hand. It is my body working for and/or with your body. I am there to respond to your physical needs and not just holding it, but also helping get water or food.
Informational Support
Informational support can look like evidence-based research and local resources provided to meet your personal needs.
Read more about the breakdown from BEST Doula Training HERE
Different doulas offer different types of support including birth, postpartum, abortion, death, and full-spectrum offerings. Let's take a closer look at Birth and Postpartum doulas:
Birth Doula
A birth doula is there to support you during pregnancy and through the birth of your child. They are there to provide you with the space to make the choices that are right for you and your family.  They provide emotional, physical, and informational support. What does this actually look like? Each client and their needs are different – but here are some ways that I can help support you during pregnancy and birth:
providing evidence-based research, client-based resources, and answering any questions you may have regarding pregnancy and birth
answering your texts and phone calls if you feel the contractions coming along
meeting with you in-person to discuss your needs, worries, hopes, and dreams for your pregnancy and birth
providing a journal to facilitate discussions with your care provider
provide physical comfort during labor such as hand-holding, hip squeezes, water refills, rest, snacks, and anything else you or your partner may need
remind you of your preferences during labor and supports any decision you make for your birth
visit you after the birth to see how you and the family are doing
so much more!
Check out what I offer HERE
Postpartum Doula
A postpartum doula is there to provide you with physical, emotional, and informational support after the birth of your little one. They can help you gain confidence in learning your new family life and discovering your parenting style. What does that mean? Well here is how I can help support you and your family during the postpartum period:
come for a home visit prior to the birth to learn any preferences you may have and assess needs
help you with meal prep ideas
teaching how to do all the baby basics: changing a diaper, first baby bath, feedings, etc
care of birthing person – rest, time to shower, light cleaning, providing water and snacks
breastfeeding support and understanding those baby diapers
so much more!
Check out my postpartum offerings HERE
I hope this helps your understanding of doula work and what doulas can do to make your pregnancy, birth, and start to parenthood easier.
Talk to you later my stunning, magical flowers!
Caitlin